All Boats available for Charter in Cyprus
​
Cruises ┃ Parties ┃ Fishing
Boat charter & rental in Cyprus for those in search of fun
Are you interested in boat charter and rental in Cyprus? Rent a yacht of your choice, hire a professional crew, and embark on an exciting sea trip for pleasure! Your time and budget are all that are required! One of the best companies in the sphere of coastal and marine tourism is Cyprus Boat Booking. We always keep our word: providing our clients with high-quality boat charter and rental is our top priority.
Cyprus welcomes visitors!
Cyprus is a popular beach resort for travelers from all over the world. Thanks to its advantageous geographic position, mild climate, lovely flora and fauna, and heartwarming local warmth, it's a special spot for leisure. This island country is renowned for its magnificent sand beaches, sunny weather, stunning mountain ranges that transition into plains, a variety of places of interest, and year-round coastal accommodations.
According to statistics on the travel industry in Cyprus, visitors are still coming in droves despite the post-pandemic impacts, the political situation in the world arena, or the current global economic crisis. This nation, with its important rate of coastline tourism development, is increasing in popularity, receiving about 4 million tourists each year.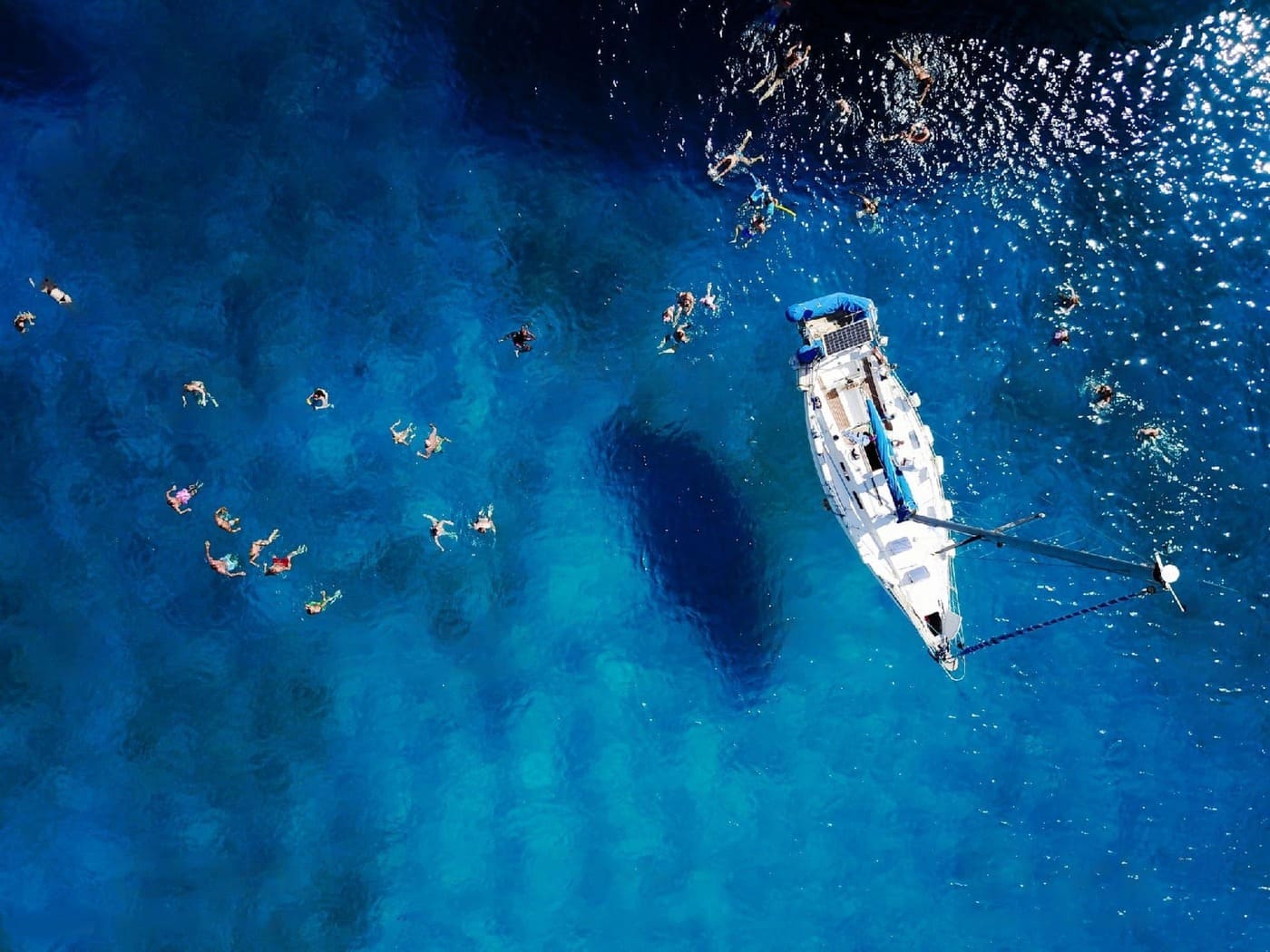 Travelers choose Cyprus for a number of reasons, including:
• A strong tourism infrastructure
• Top-quality hotel brands
• Favorable weather conditions and location
• High standard boat charter and rental services
You'll enjoy your experience if you select Cyprus as the best vocation spot for your dear people. Do you have a great desire to swim in the sapphire-colored sea, view natural scenic areas, find boat charter and rental agencies in Cyprus, sail, and visit antique landmarks? Welcome to the Republic of Cyprus!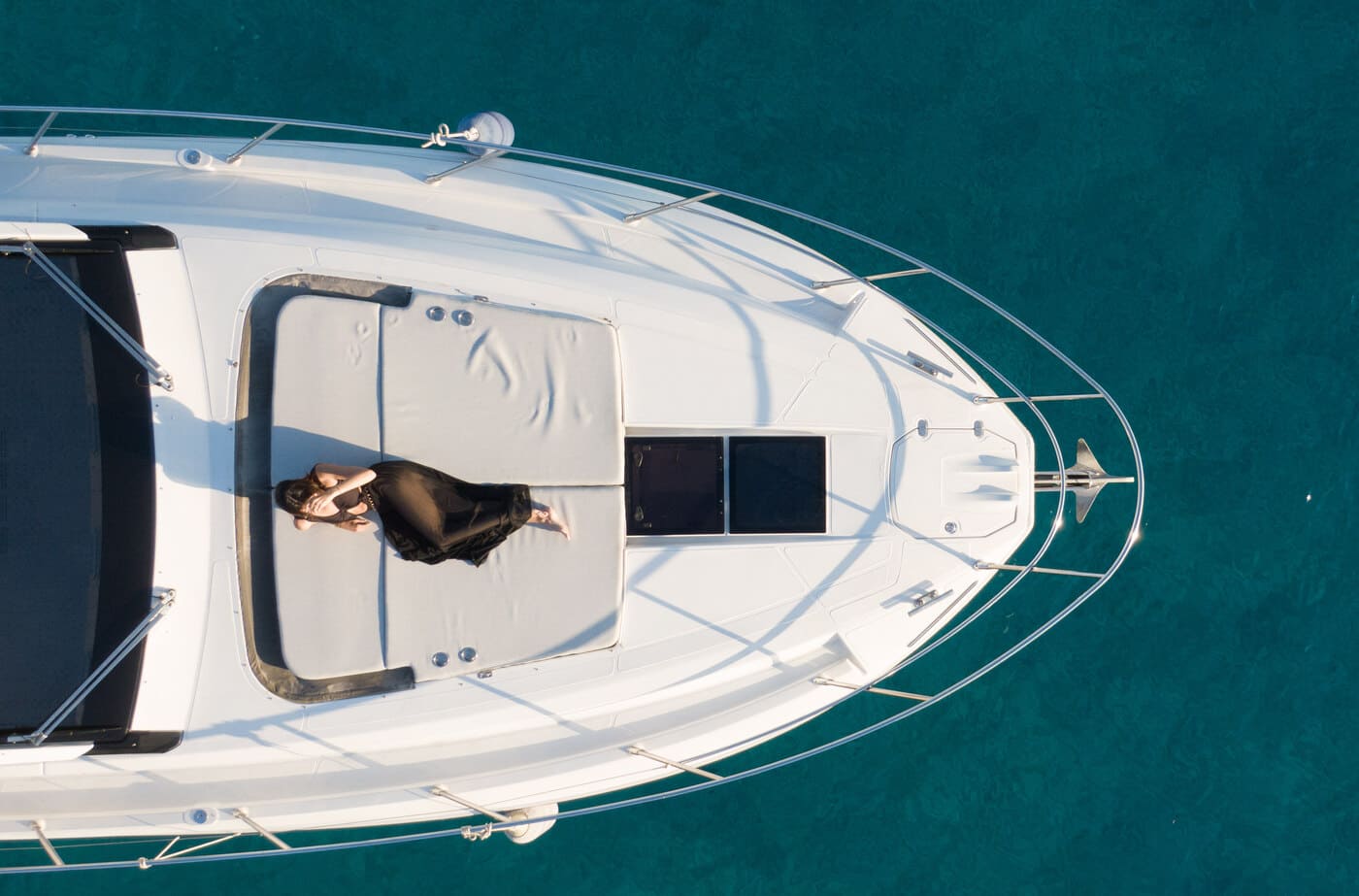 Overview of boat charter & rental services in Cyprus
True adrenaline seekers are drawn to boat rental and charter in Cyprus. If you visit an island country, you should seize the opportunity of booking a boat for your maritime leisure activities. Some of them are:
• Long and short-distance sails for adults and children
• Romantic cruises for couples
• Birthday, corporate, or family parties
• Marine safari
• Deep-sea fishing trips
• Diving tours
Our company' mission
Cyprus Boat Booking specializes in the provision of cruiser charter and rental operations in Cyprus. Our crews consist of licensed professionals who perform their duties and responsibilities, following the provided boat charter and rental requirements and safety instructions.
What do we propose?
Our boat charter and rental agency provides the proper care for our guests. Its mission is to ensure an exceptional consumer experience and inspire clients to rent our boat again and again. To fulfill our mission, we bring the following offering to your attention:
• Intriguing cruises, from a few hours to several weeks in duration.
• Comfortable and safe sailing onboard modern motorboats, cruising yachts, catamarans, sailboats, or other charter and rental boats of different sizes, shapes, years of manufacture, lengths, and passenger capacities.
• Cheap traditional cruisers and expensive luxury models.
• A reliable crew consisting of highly skilled members like a captain, steward, and attendants.
• Exceptional customer service in the field of boat charter and rental products.
• Provision of all the facilities needed for a happy voyage in Cyprus.
Learn about our benefits!
Do you want freedom, a fresh wind, and adventure? Go to sea! We provide boat rental and charter products to satisfy your needs.
• We have a fleet of charter and rental vessels with powerful motors that are very well appointed, easy to handle, and easy to maintain.
• All charter and rental sailing pieces are well equipped and absolutely safe for exploitation.
• Our fleet includes private and luxury models to suit every taste and budget.
• Our clients have the opportunity to rent a boat of their choice using different payment schemes: per hour, half-day, or full-day options.
On arriving home, you'll bring back your memories of sea voyages in Cyprus and decide to charter or rent a sailboat again.
How to book a boat: A broad guide for travelers in Cyprus
It's as easy as 1, 2, 3 to charter and rent a sailing craft online. As our full-service company guarantees 100% client approval, you'll need to follow this step-by-step procedure:
Click the link to visit this website for charter and rental operations.
Be aware of our rental prices.
Learn about the technical features of the motorboats, yachts, catamarans, and other sailing vessels we provide for charter and rental deals.
Pick the best charter or rental boat for your sea trip in Cyprus.
Place an order online by filling out the provided form.
Get ready for a pleasant pastime!
Having trouble placing an order? Click here to contact our customer support team. Our consultants will help you resolve any problem connected with boat rental and charter in Cyprus.