All boats available for charter in Limassol
​
Cruises ┃ Parties ┃ Fishing
Booking a Boat in Cyprus: Exclusive travel experience in Limassol!
Do you long to go on an exciting boat sail from the Limassol Marina? When your beach vacation becomes monotonous and you want to do something different, we have the perfect solution for you: yacht charter and boat rental in Limassol. A one-of-a-kind activity that will stick with you while also allowing you to unwind! Celebrate a birthday, go on a honeymoon, or go fishing while exploring the Limassol water area! On one of the charter yacht or rental boat available for our guests, we can arrange happy holidays for you. Cyprus Boat Booking staff is well-prepared to address our customers' needs:
• To select a yacht, sailboat, motor boat, or catamaran for your charter or rental cruise.
• To register your rental or charter deal.
• And provide you with a distinctive attitude if you want to be in the ideal frame of mind.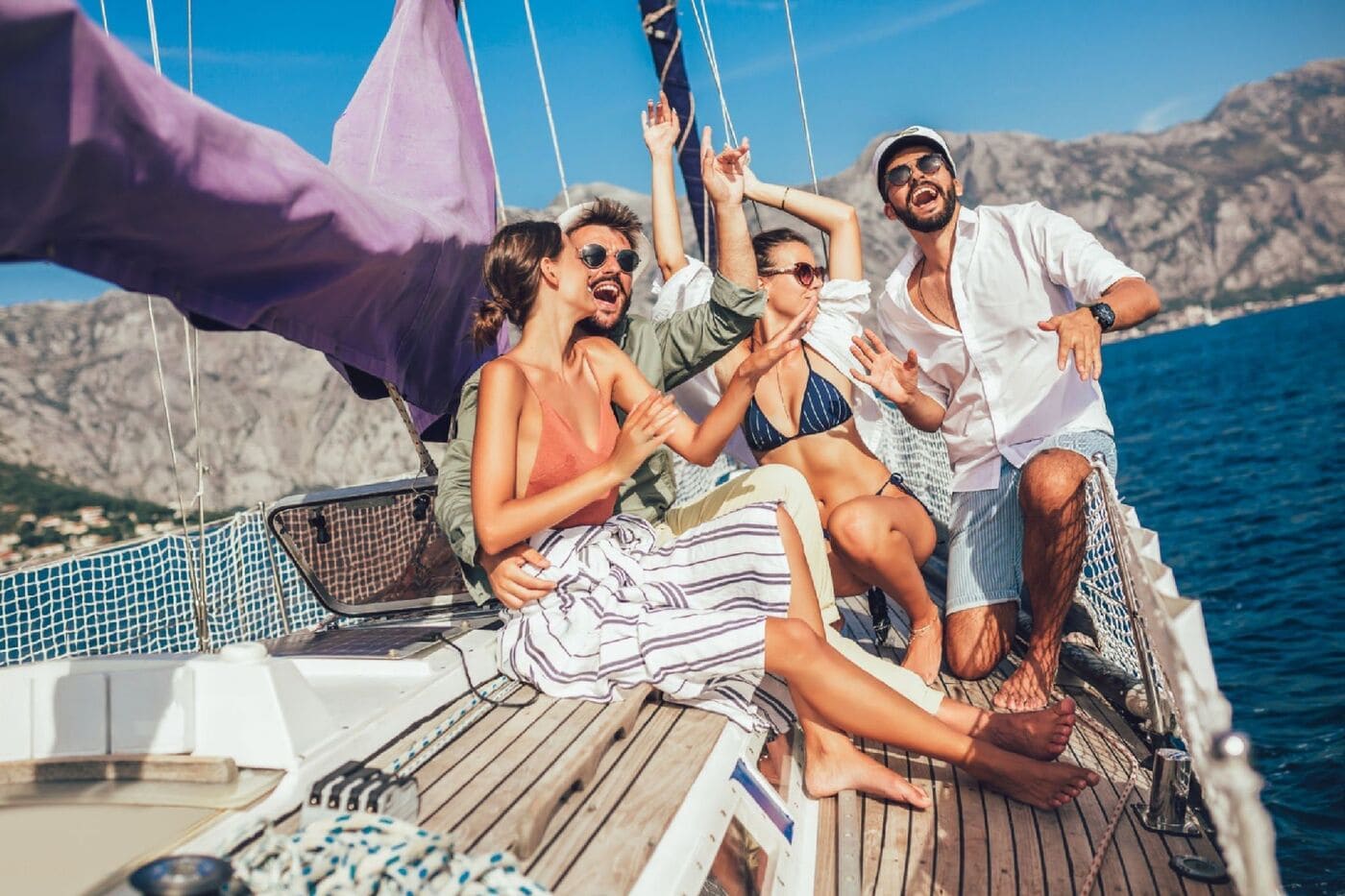 Our rental company's guarantee: Safety and comfort on a charter yacht or boat in Limassol
By renting a budget boat or a luxurious yacht for sea travel in the region of Limassol, you have a good chance to enter the so-called worry-free zone. What does it mean? All issues connected with the management and maintenance of the charter boat or rental yacht of your choice are taken care of by our friendly team, led by a highly experienced captain and several crew members. The technical condition of the vessels intended for charter and rental operations is carefully monitored. Chefs and stewards will amaze you with their culinary skills and their high level of servicing. You just have to relax and enjoy the incredible waterscape of the Limassol coastline and offing.
One-Day Sailing Itinerary in Limassol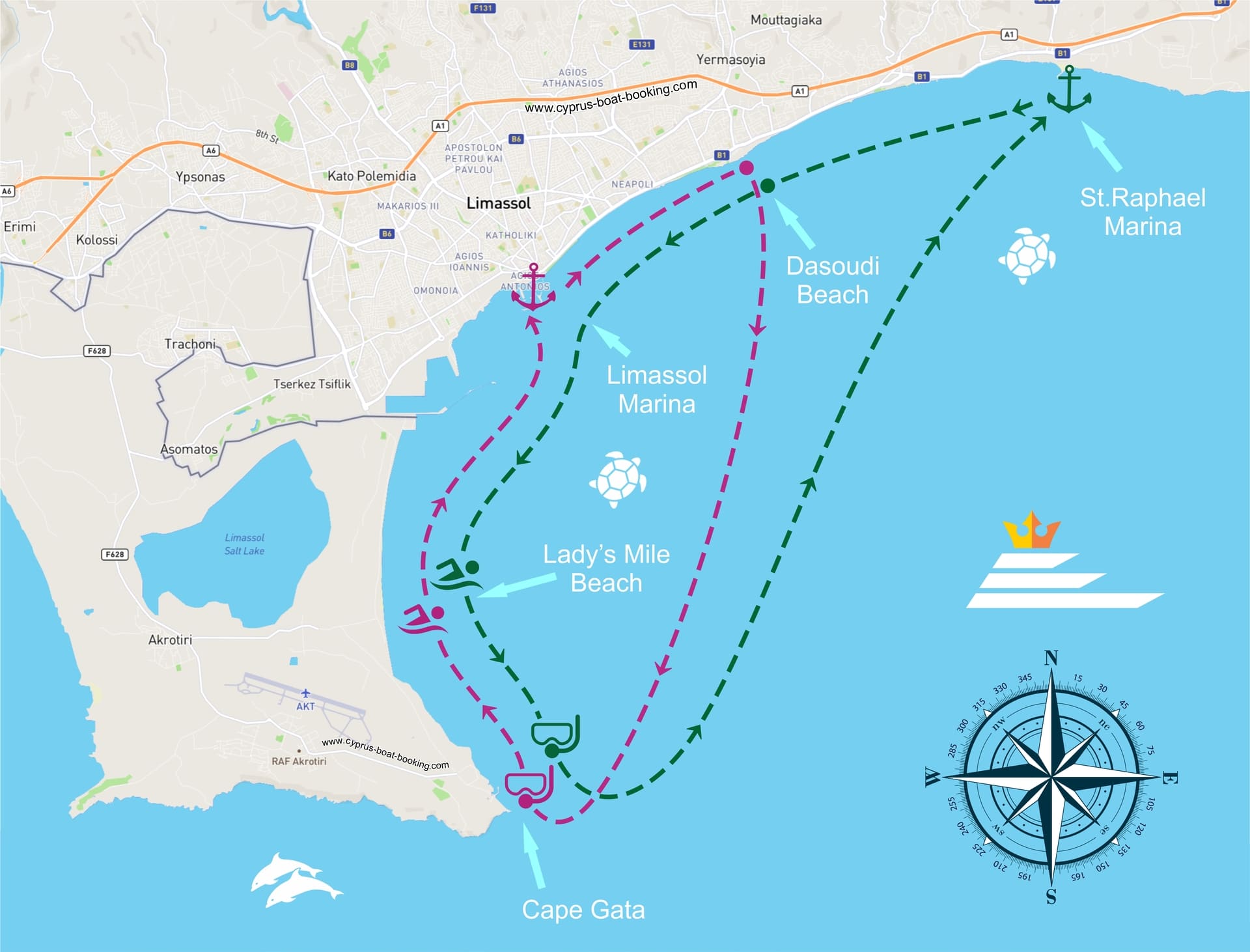 Places of Interest in Limassol:
● Cape Gata
● Sea Caves
● Dassoudi Beach
● Lady's Mile Beach
● Limassol Coastline
For more information on routes in Limassol, please click here
Yacht charter & boat rental prices for visitors in Limassol
Do you think that booking an elegant yacht is a huge delight available only to rich people? You're mistaken. Cyprus Boat Booking, a full-service boat charter and yacht rental agency, offers different boat models to suit any budget and taste. A decent yacht or sailboat can be rented for as little as 150 euros per hour. You can receive a seaworthy rental boat or charter yacht at your disposal for this reasonable fee, in addition to extra services.
Our skilled staff members will help turn your private or cooperative sea trip into an impressive one. You can sail a nice, small yacht for 150 euros per hour or a mega yacht for 1400 euros per hour. We provide our demanding clients with exclusive rental services. You should know that we are going to make your fishing tour or couple's voyage worth taking. Our qualified experts from the Limassol boat rental and charter unit can help you charter a motorboat or find the fancy yacht or catamaran of your dreams and stay happy with your maritime experience.
How does the whole process of boat charter or yacht rental work?
Cyprus Boat Booking can provide a full range of sea travel services. The time of sailing varies depending on a customer's request. In Limassol, We can arrange for you a two-hour romantic sunset cruise, organize an incredible night party on board the ship, or even build a thorough plan for an unforgettable marine trip for a whole week. Our competent crew will do everything possible to make your stay in the city of Limassol interesting and affecting.
Depending on your individual preferences, the sea route may be mapped in the vicinity of the city of Limassol, or it can run along the most popular tourist spots, or it can get you along secluded beaches, hiding you from prying eyes.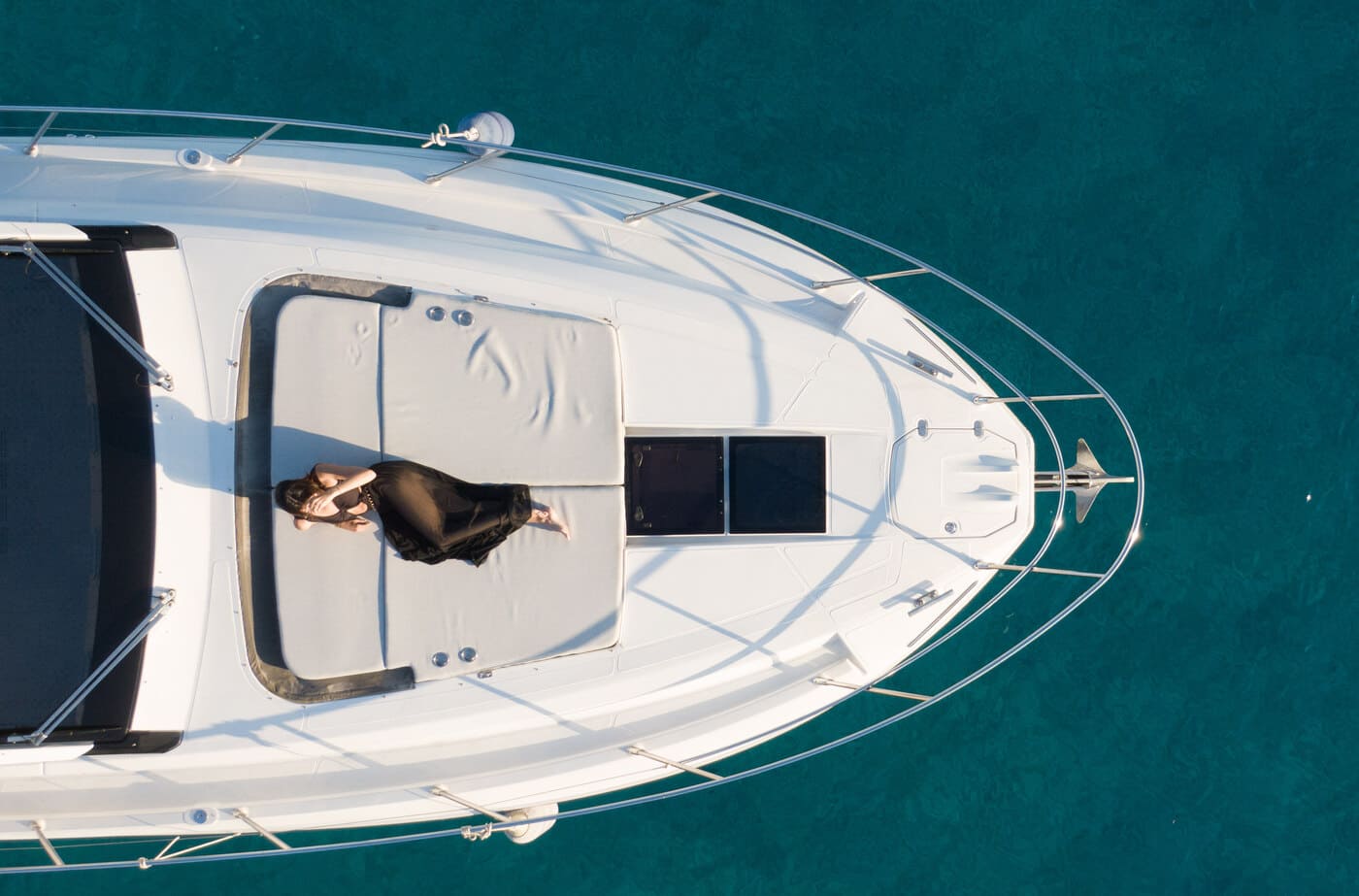 About the yacht charter or boat rental fees in Limassol: actual price and extra cost
Fuel for cruises in and out of the Limassol area is always included in the actual price of a yacht charter or boat rental.
The extra cost of a boat charter or yacht rental dealings in Limassol can include a transfer to and from the port, fishing licenses, photography and videography, decoration of the rental or charter vessel with brightly colored balloons, musical accompaniment, animators, and even fireworks.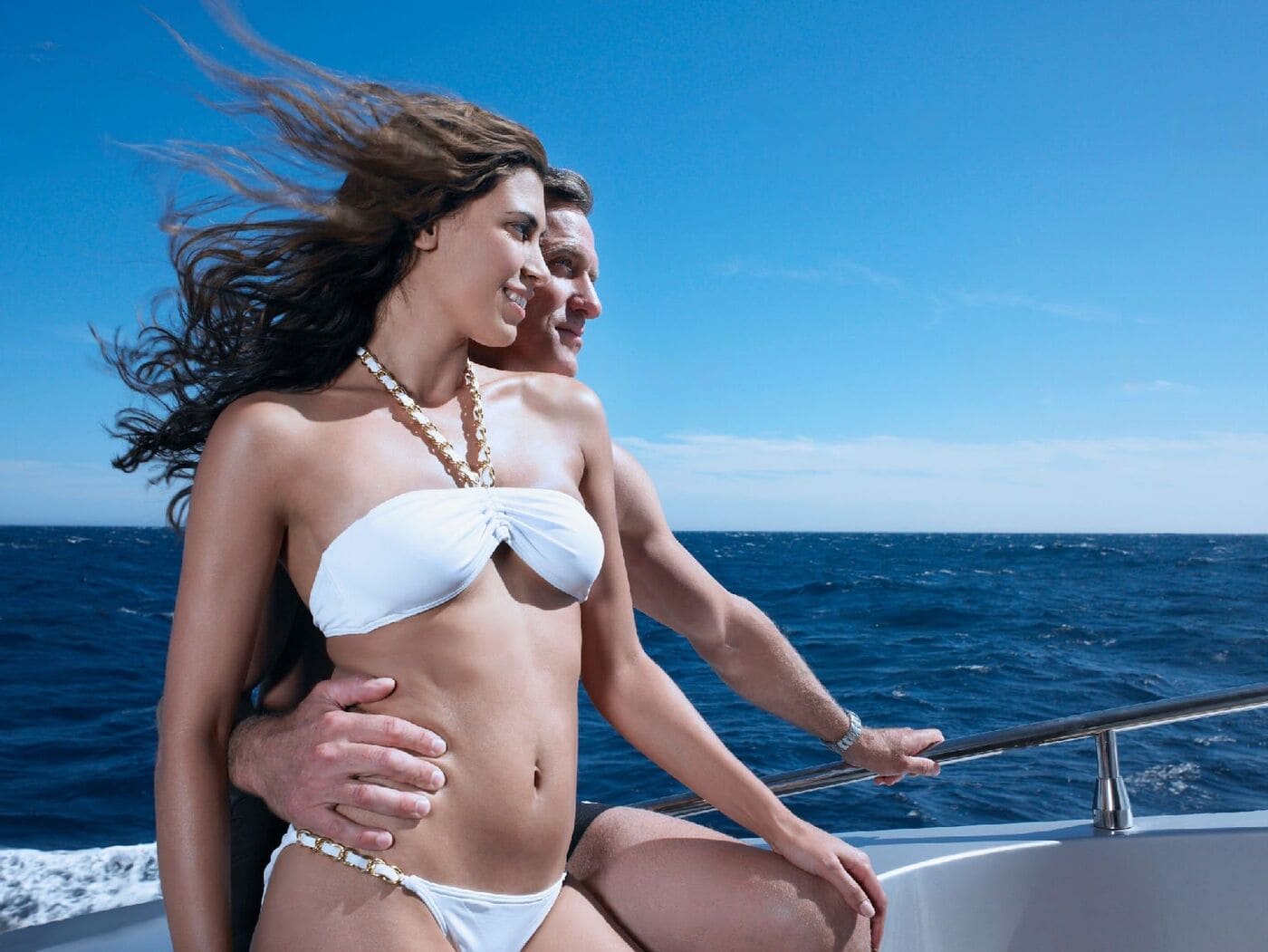 The menu is drawn up by our proficient chef, who takes into consideration our clients' wishes. It includes:
• Complex lunches and dinners
• Cheese or meet platters
• Fruit platters
• Snacks
• Alcoholic and non-alcoholic drinks
In the Limassol boat center, our convenient charter yachts and rental boats are well-equipped to ensure a pleasant consumer experience. Life jackets, electrical equipment (e.g., radios, pumps, and the proper navigation devices), sail related documentation, binoculars, and maps are kept in order on board each rental or charter sailing piece of our big fleet in Limassol.
Our talented crew at the Limassol boat and yacht center will take into account all the details of a forthcoming maritime adventure so that you do not have to think about any organizational issues throughout the yacht rental or boat charter period. Every charter will begin with a full condition survey, including fuel level, engine condition and other checks, followed by cleaning procedures to ensure a flawless sail.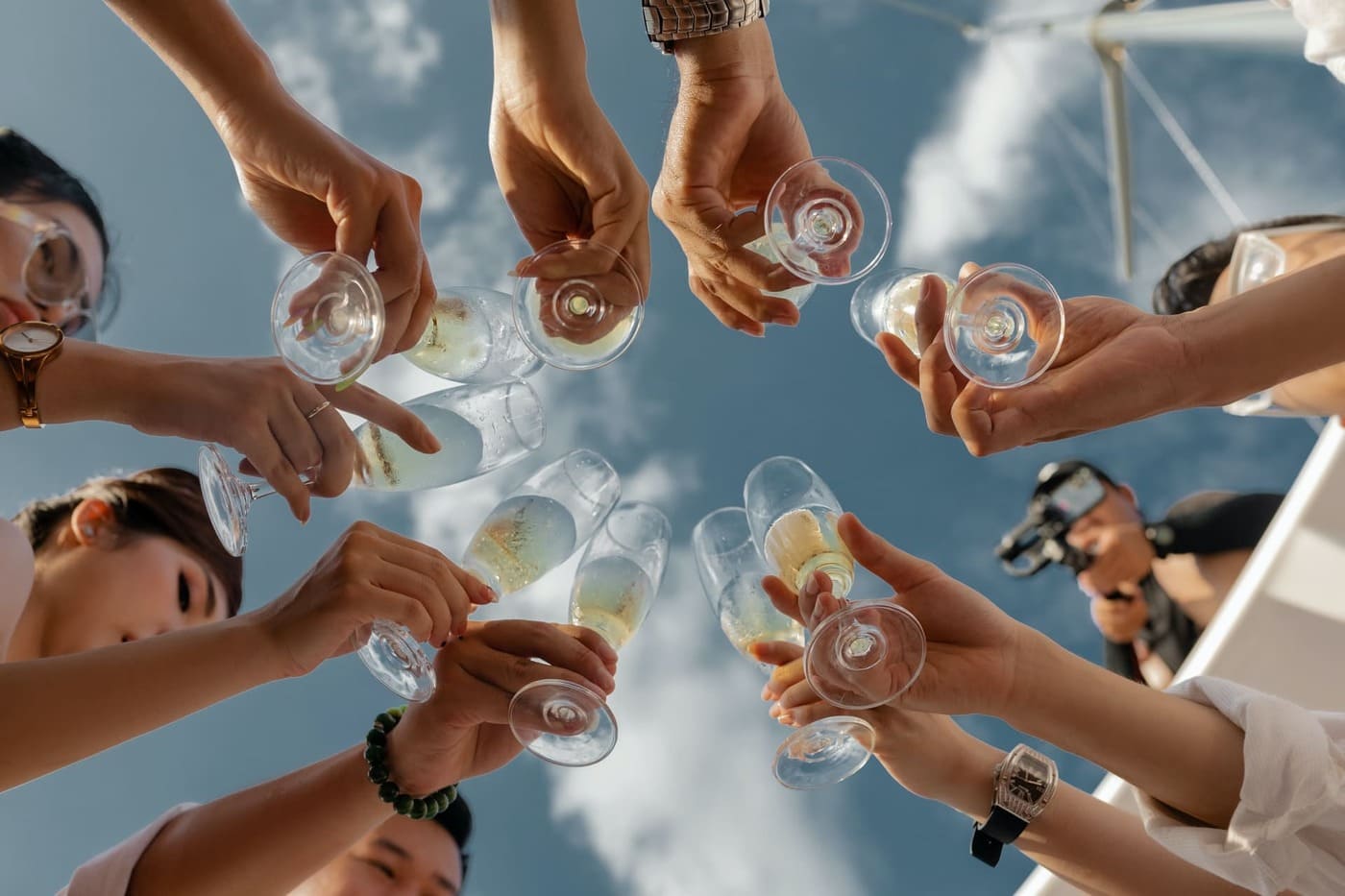 List of things you should take with you on your boat or yacht trip in Limassol:
• Sun protection cream
• Head-wear
• Swim-wear
• Motion sickness pills (if required)
How do I rent a yacht or charter a boat in Limassol?
You can contact us by phone, e-mail, or using the online feedback form. Our Limassol customer support team, which specializes in boat rental and yacht charter deals, will give you a call back to answer all your questions about the prospective boat booking procedure. Additionally, you can get in touch with us via social media sites like Facebook or Instagram, where we advertise our rental and charter services. You have several options in Limassol: per-hour, half-day, and full-day boat rental or yacht charter formats.
We guarantee a safe, seaworthy, clean, and welcoming environment. Don't hesitate to charter a yacht or order a boat rental as soon as possible. Now a sailboat charter or rental is becoming a reality!
Get in touch with us immediately to arrange for the hire of a motorboat, yacht, or catamaran in Limassol, and we'll organize a fantastic boat excursion for you! Welcome to Limassol!