All boats available for charter in Ayia Napa
​
Cruises ┃ Parties ┃ Fishing
Boat Rental and Yacht Charter in Ayia Napa – It's Your Choice of Leisure
Don't you know that it's easy to discover a comfortable rental boat at an affordable cost in Ayia Napa if you collaborate with specialists?
Cyprus Boat Booking can help you enjoy your vocation and get a lot of pleasure from your unique trip. You'll receive top-quality services no matter whether you decide to charter a luxury yacht or rent a traditional boat with a captain in Ayia Napa. Comfort, accessibility, safety, care, and caution are our priorities in the sphere of boat charter and yacht rental deals.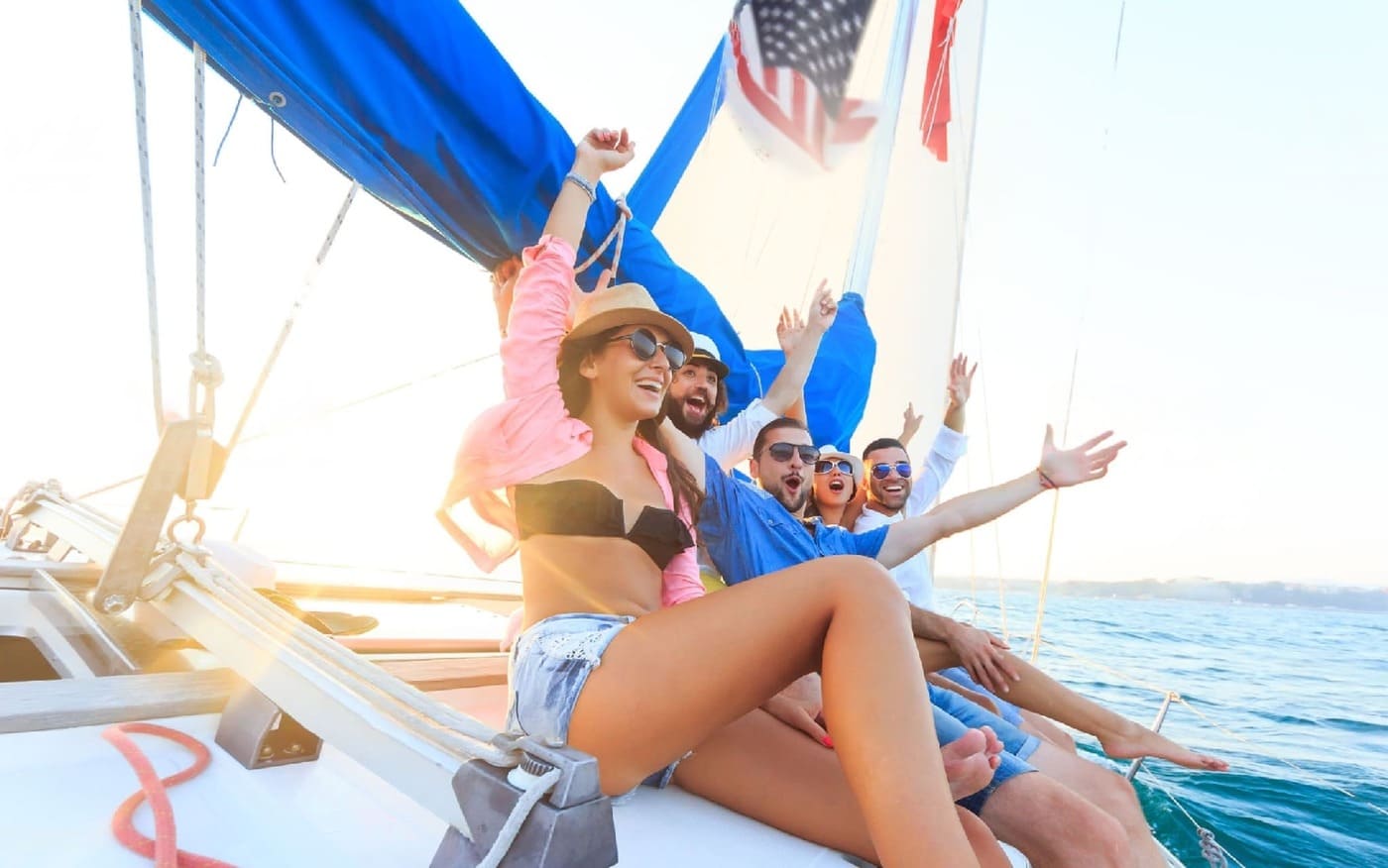 Ayia Napa — the ideal spot for a marine resort
Yacht rental or boat charter activities in the coastal area of Ayia Napa are a fantastic way to diversify leisure time for true sea-lovers. You can arrange a friendly get-together or a birthday party, conduct important negotiations, and organize a date night with your loved one, to name a few things. In the harbor of Ayia Napa, it's possible to rent a yacht for tuna fishing or deep-sea fishing.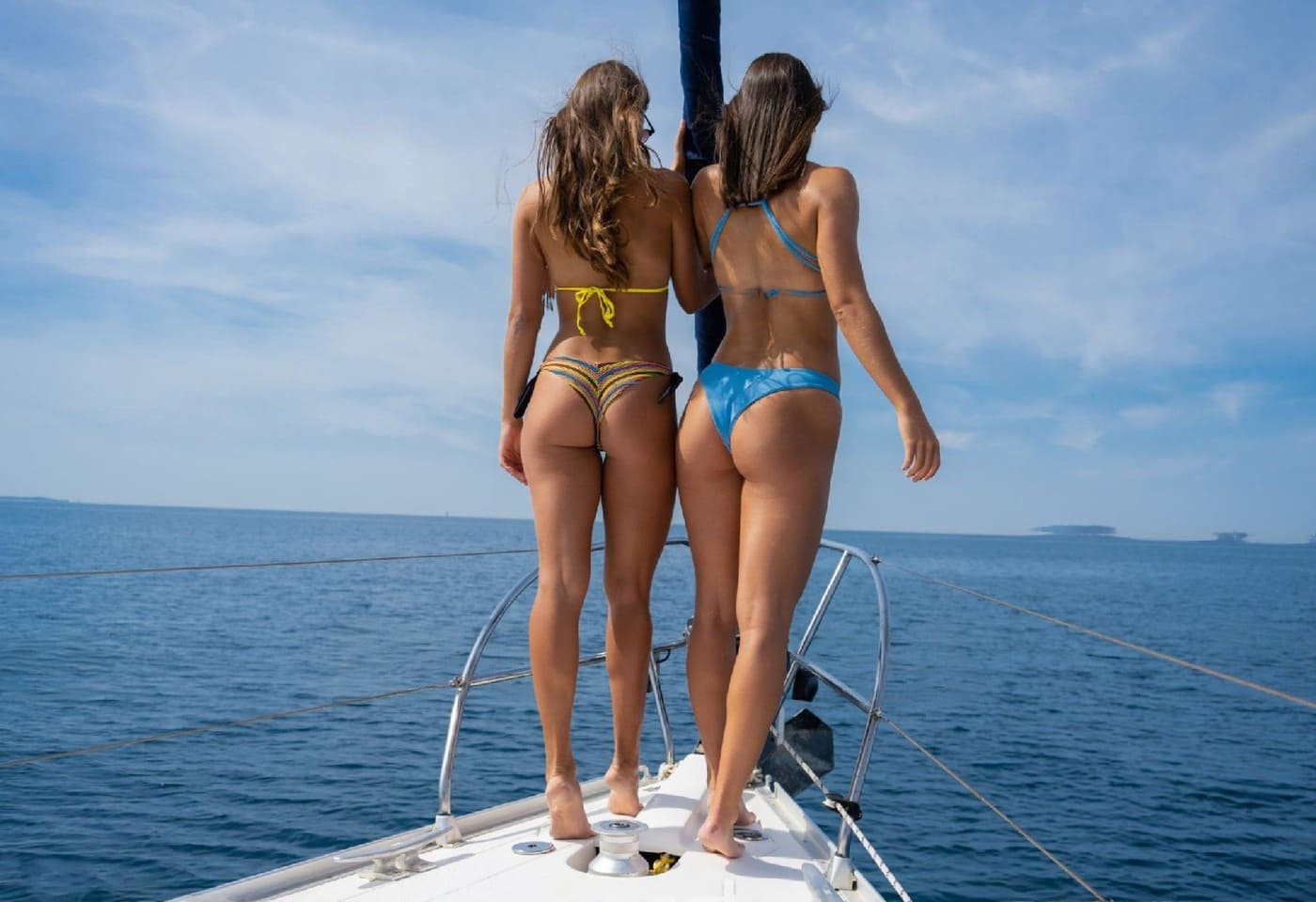 The most vibrant and livable town in Cyprus is Ayia Napa. Bars, clubs, and cafes abound there. Numerous hotels, both cheap and luxury ones, are open to visitors from all over the world. Various events are constantly held in the town of Ayia Napa, including boat and pool parties, club performances, and festivals. The beaches at Ayia Napa are rightfully regarded as some of the best on the entire island.
One-Day Sailing Itinerary in Ayia Napa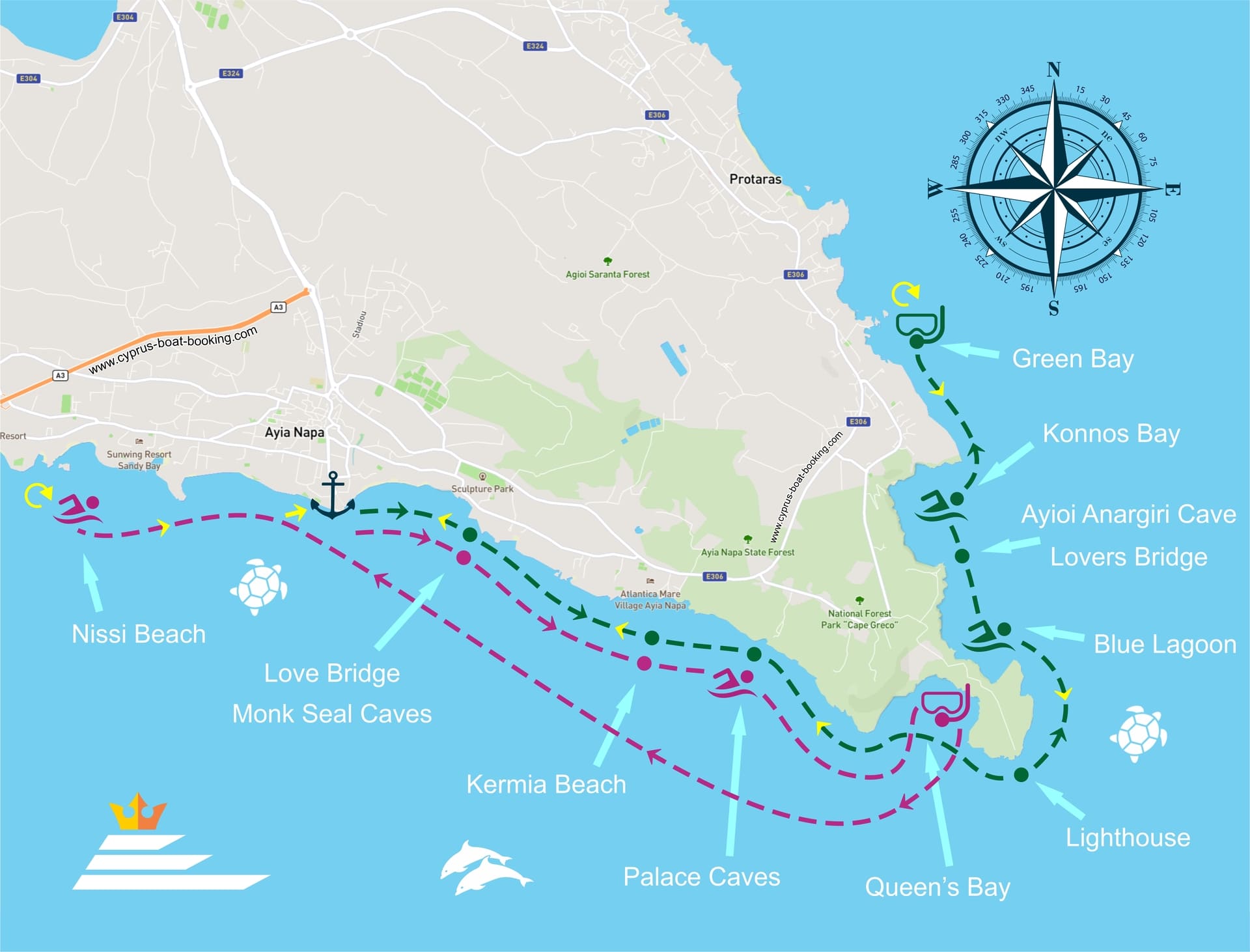 Places of Interest in Ayia Napa:
● Ayia Napa Monk Seal Caves & The Love Bridge
● Kermia Beach
● Palace Caves of Ayia Napa
● Cape Greco
● Queen's Bay
● Lighthouse of Ayia Napa
● Radiolocation station
● The Blue Lagoon (swimming stop)
● Lovers' Bridge
● Shark's mouth cave
● Cave church St. Anargiri
● Konnos Bay (swimming stop)
For more information on routes in Ayia Napa, please click here
Description of our charter and rental services in Ayia Napa:
Today, Cyprus Boat Booking is a full-service boat rental and yacht charter entity that has a good reputation in the highly competitive marketplace of Ayia Napa. For more than 10 years, we have been renting yachts in Ayia Napa and other sites in Cyprus. Tourists can either charter or rent both budget sailboats for a few hundred euros per hour and expensive yachts.
You don't need to worry about anything because the boat rental or charter price includes the services of a ship-master and an experienced crew. This means you don't need any navigating skills to maneuver a rental boat. Enjoy your private or corporate marine tour, relying on proficient navigators from our boat charter and rental agency in Ayia Napa!
A complete list of  boats intended for charter and rental in Ayia Napa
• Motor yachts
This is the most common modification of a rental sailboat or the one you want to charter. The key characteristics of motor yachts are velocity, buoyancy, security, and impressive design. We do a thorough maintenance check before each boat cruise to promise a safe and nice sea passage.
• Sailing yachts
These type of rental water-crafts are appropriate for a romantic adventure due to its silent motor functioning and low speed. Being onboard the sailing piece you've decided to charter, you can feel the positive vibes of your hot date, shaped by amazing music and an unforgettable seascape. You can not only swim in the pleasant waters of the Mediterranean Sea but also soak up the overall atmosphere of your sail if you intend to charter a yacht.
• Catamaran
This charter or rental cruiser is a relatively new model that is winning our clients' hearts to a great extent. Due to their specific construction, rental catamarans are more spacious than traditional motorboats or sailing yachts and demonstrate better stability on the water.
• Fishing boats and motorboats
These rental or charter floating facilities are designed for those guests who plan not only to admire the beautiful views of the isle from seaward, but also get down to an exciting undertaking.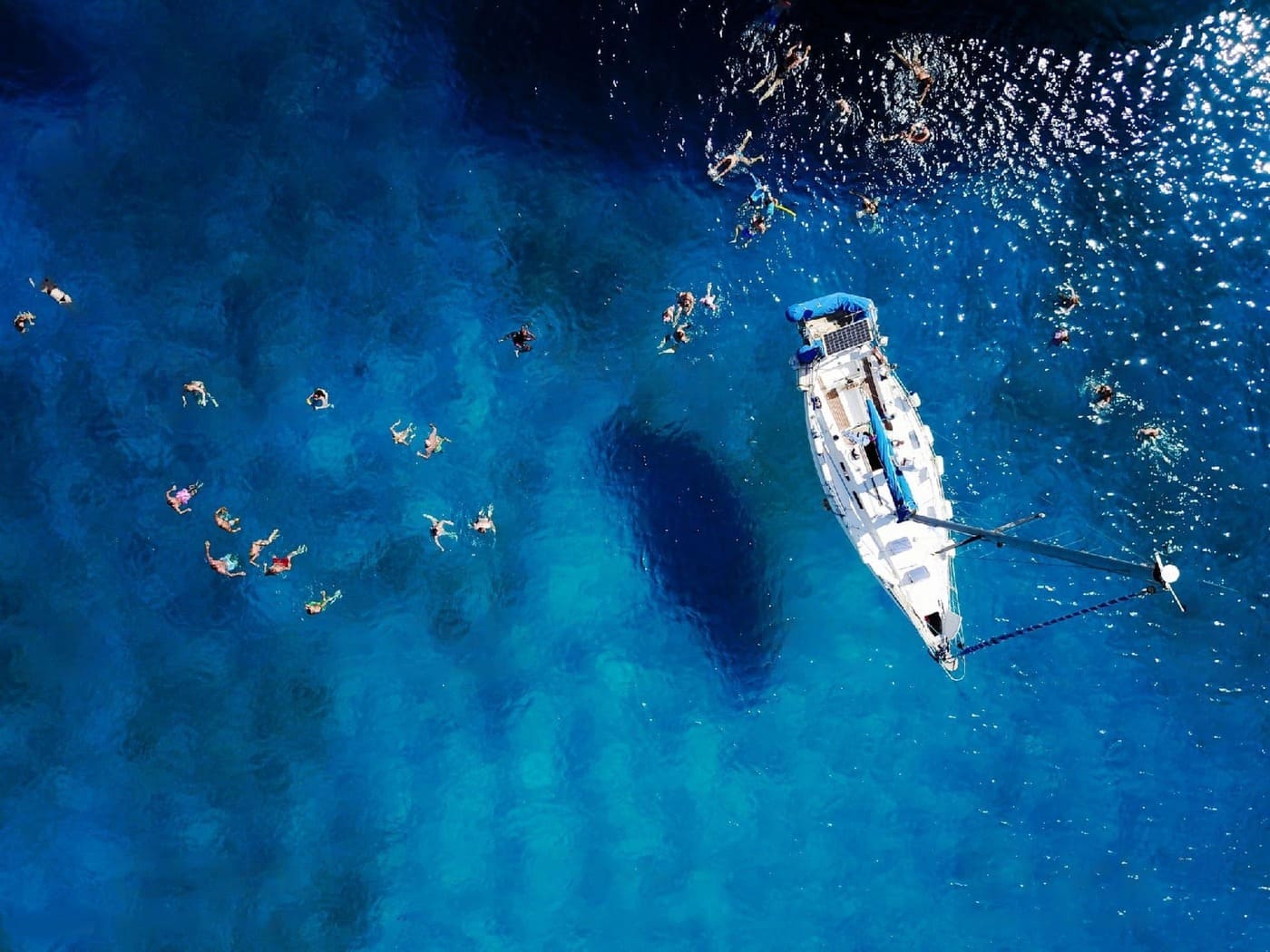 Advantages of boat charter and yacht rental in the Ayia Napa zone
Cyprus Boat Booking is a reputable team that has been operating in the market for many years and values every customer who schedules to charter or rent a boat.
We have 76 watercraft in to suit every taste and budget. To address our consumers' needs, we recommend wide-ranging prices (from €150 to €4250 per hour).
Our flexible reservation system allows you to rent a boat in Ayia Napa for a week, a day, or an hour.
We grant a guarantee for a broad geographical area of servicing. Our firm proposes yacht rental and boat charter bargains not only in Ayia Napa, but also in other cities in Cyprus.
Our primary goal in Ayia Napa is to offer exceptional boat charter and rental servicing, therefore, we ensure the job of a photographer and video operator, if required. In addition, our customers have the opportunity to order high-standard fireworks displays.
How to make booking for a boat in Ayia Napa
You'll have no difficulty reserving a boat or chartering a yacht in Ayia Napa. You should take the following three steps:
Contact us via e-mail, phone, or messenger, or connect with us on social media platforms such as Facebook or Instagram, where we advertise our rental and charter business.
Choose the watercraft sample suitable for charter or rental dealing you like most of all.
Select the proper boat rental or charter payment options: per hour, half-day, or full-day schemes in Ayia Napa.
Book the chosen boat in the online format.
That's all! Our crew members will prepare the rental or charter vessel for your long-desired voyage, which will be waiting for you at the right time and in the right place on the coast of Ayia Napa. Your wish is our command! We guarantee seaworthiness, the cleanliness of the cabins and decks, and effective operation. The hired competent skipper and first-class mates in Ayia Napa will steer your rental boat in a courteous manner.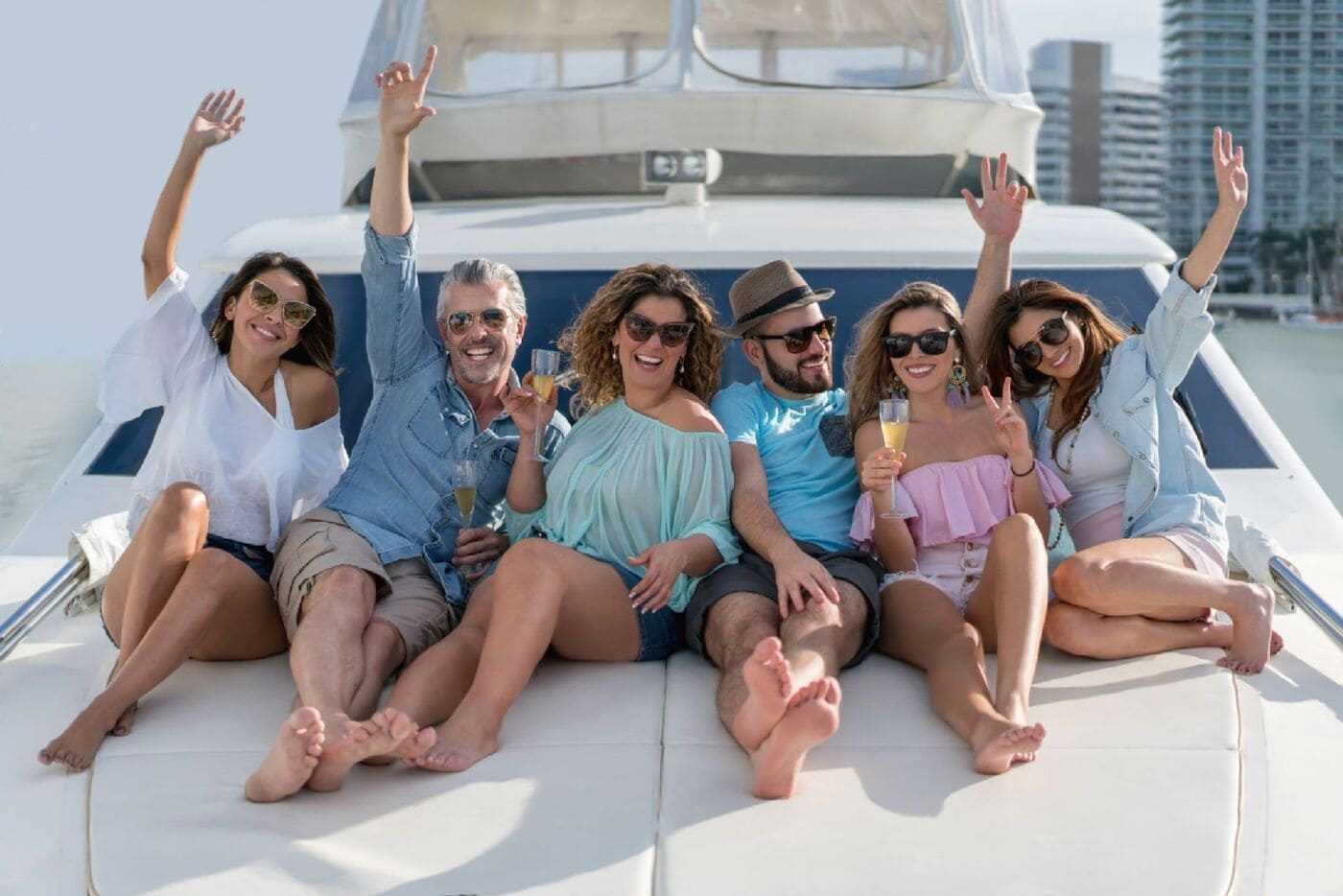 Never be reluctant to enlist our yacht charter and boat rental service in Ayia Napa! In other words, see you in Ayia Napa!